771 Meet the Silken Windhound

MEET A NEW LONGDOG-THE SILKEN WINDHOUND
by   David Hancock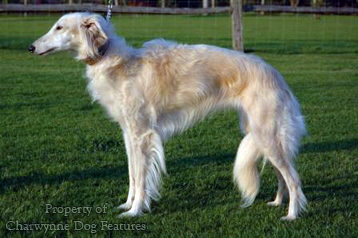 It's rare for a new sighthound breed to appear. Coursing with dogs is banned in most European countries and, further south and east, the sport is being seriously affected by urbanisation. It's also unusual for a longdog, that is a cross between two sighthound breeds, to feature the longer coat. But if you admire the Russian Wolfhound, the Borzoi, and don't fancy a dog that big, the new breed of Silken Windhound might have appeal. In times too when both inherited defects and inbreeding depression are topics of concern in the purebred dog scene, a new hybrid, created by a skilled breeder-geneticist, has appeal, not just for sportsmen seeking performance and robustness, but pet-owners too, desiring long-living and inexpensive-to-manage companion dogs.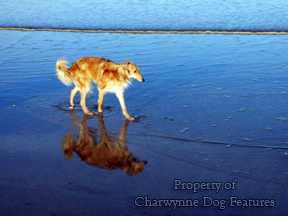 The desire of the dog owning public to have a small sighthound-type dog has been met in some way by the Italian Greyhound and in the sporting field by the Bedlington-Whippet lurcher and, more recently, by the Cirneco dell'Etna. But a small long-haired sighthound has been missing. In the early 1980s however a Texan geneticist Francie Stull (who had bred over 200 champion Borzois from her Kristull kennel) started crossing Borzois and Whippet-types to produce what she termed a Silken Windhound.  After years of selected breeding, this new breed seems to be devoid of health issues, have an easily-managed coat, live to die of old age rather than acquired disease and look like a diminutive Borzoi.They are fast gaining ground in North America and in some European countries, with kennel club recognition likely. These small longdogs are 18-24 inches tall, with a wide range of coat colours and Dr Stull has founded The International Silken Windhound Society (ISWS) to further the new breed's world-wide ambitions. I do hope their sporting needs are being met; whatever their size, they are still sighthounds and they carry the hunting genes.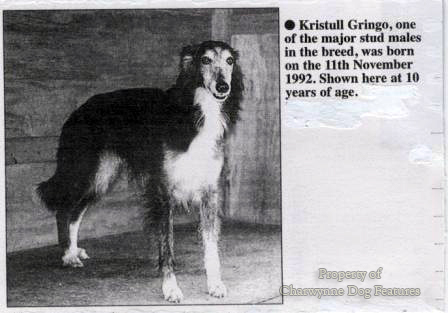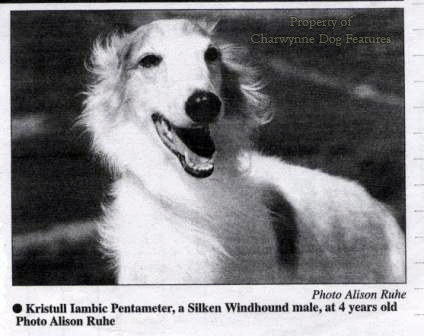 Clubs for Silkens are now in a wide range of countries, from North America to South Africa and right across Europe to Japan. All are registered with the ISWS which runs the only studbook in the world to have a basis of DNA profiles and therefore be 100% accurate. The distinguished Borzoi breeder, Lorraine Marchant, together with Gill Grist, imported the first Silkens into England and shared a subsequent litter.